Travel has come a long way since the time of our grandparents: what was once a three-day trek has been reduced to a six-hour bus trip, and unfamiliar places are readily available for viewing with a few clicks on our screen. Even 30 years ago, remote countries remained a mystery for most people, who could only imagine them through books, movies, and pen pal letters–unlike today, when we have access to comprehensive travel guides.
It's a time of rapid change, and the future of travel is up for grabs as wanderlust becomes the norm. Digital Passport, the recent arc of CNN's DIgiPinoy video series, plays around with this, peeking out at the horizon from the cutting-edge of travel. Through interviews with travel agencies, leading bloggers, tech leaders, and avid travelers, it draws together these varied voices to paint possibilities of where travel is heading:
Check out 3:20-3:57 for a special feature on Maqotana, where the founder, Rachel Jaro, gives a live demo of the web app!
The Future of Travel is Bright
There have been a lot of wild predictions about the future of travel: intergalactic spaceship flights, impressive VR simulations, underwater hotels. We'd all be screaming for different favorites, but nobody will disagree that there's one dominant force that's been shaping the landscape ever since the tech boom.
As Yoshke Dimen points out in the above episode of DigiPinoy, this can be expressed by one buzzword: the democratization of travel.
To be fair, everything is in the process of becoming democratized, thanks to the Internet-driven digital revolution that continues to reap upheaval, and at an ever more frantic pace, too. We've created more data, some of it in the form of online content, in the past few years than in the whole history of humanity before. Barriers are crashing down, from education to healthcare, and travel is no exception.
In the Philippines, these five travel trends are already making waves and will gain major momentum in the years to come:
Travel Meets Tech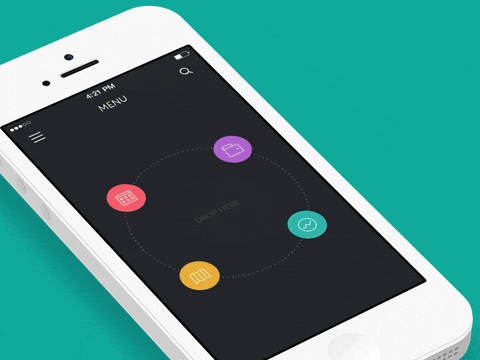 Tech is the #1 reason why travel is thriving. Web and mobile apps addressing all sorts of problems have united to make travel infinitely easier and more convenient than it has ever been. Plotting a route but you suck at navigation? Google Maps to the rescue. Bus and flight tickets can be yours from the comfort of your bed, and you can reserve hotel rooms months away from now without batting an eyelash. The research part is taken care of, too. Travel curation platforms speed up the itinerary-making process, and websites that compare and contrast accommodations, flight prices, and even travel destinations are already several steps ahead of you.
Examples: Maqotana, TripAdvisor, Cebu Pacific
Non-Hotels are In
Hotels will never go out of fashion, luxurious and comfortable as they are, but there's a definite indie movement going on in the accommodations industry. Where hotels are all clean lines and manicured lobbies, Airbnb spaces, hostels, and everything in between are more rugged, with a hint of local character and the promise of adventure. They're also kinder on the wallet, which might explain their popularity with the younger population. Popularity is booming on this front, especially since these alternative accommodations have gone through upgrades, such as quirky interiors and high-speed wi-fi.
Examples: Airbnb (Philippines), Flotsam & Jetsam Hostel, Moon Fools Hostel
Every Trip is a Story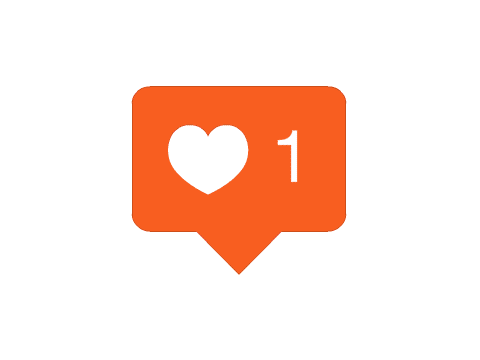 The internet speed here can still be frustratingly slow compared to that of other countries, and tech innovations can take a while to penetrate, but despite these disadvantages, the Philippines is somehow the world leader in social media usage. Combine a natural tech-savviness with our culture's love for community, and you have a digital storytelling renaissance: blogs, vlogs, Instagram accounts, pretty content that will make you stop and like. Travel blogs, in particular, are all the rage. Aside from the straightforward pleasure of reading about travel, people also visit these frequently for the information–blogs serve as honest, informative guides that confirm if a place is worth is checking out.
Examples: The Poor Traveler, Our Awesome Planet, Two Wandering Soles
Millennials are at the Front of the Pack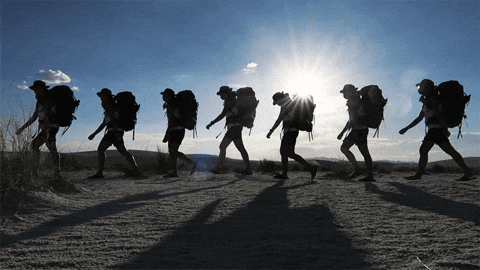 Both worldwide and in the Philippines, millennials have consistently shown up as the most frequent travelers. They're at the perfect age, after all. The generation ranges from 18 to 36 years old–a perfect balance of maximum freedom and minimum responsibilities, as well as a good dose of youth and restlessness. The prediction is that as they grow older and gain more purchasing power, the traveling will also increase. Filipino millennials seem to have a marked passion for all things lifestyle–food, travel, culture–and it doesn't hurt that they're extremely adept with social media and the latest apps. If you catch someone raving online about the wonders of traveling, it'll likely be a millennial.
Examples: How millennial travelers save up and enjoy the world, Adventurous millennials boost PHL travel business
Experience and Immerse
The source of excitement about traveling used to be the unpredictability: people were excited to simply see new places, content with bringing home a few landmark photos. But sight doesn't exert as much fascination anymore because we're bound to look at a place before we even set foot there. This calls for adding a deeper dimension to traveling–the hunger now is for experience, immersion, resonating with a foreign city's soul rather than settling only for admiring it. The result is the emergence of travel packages where you get to live like the locals, eco-farms that allow you to plant and harvest firsthand, and mystery road trips that are as much about connecting with people as sightseeing.
Examples: Tralulu, Experience Philippines, MAD Travel